HELPING BUSINESS STAY THE COURSE
Finsbury Park Business Forum
LifeStraw®

The LifeStraw® Concept - Click Here!
FAQ - Frequently Asked Questions
What is LifeStraw®?
LifeStraw® is a portable water filter that effectively removes all bacteria and parasites responsible for causing common diarrhoeal diseases. LifeStraw® requires no electrical power or spare parts and can be carried around for easy access to safe and clean water.
Which micro-organisms does LifeStraw® filter?
LifeStraw
®
effectively removes minimum 99.9999% of all waterborne bacteria, including Escherichia coli, Campylobacter, Vibrio cholerae, Pseudomonas aeruginosa, Shigella and Salmonella and removes minimum 99.9% of waterborne protozoan parasites, including Giardia lamblia, Cryptosporidium Parvum and Entamoeba histolytica.
1. Place LifeStraw® in water and sip through the mouthpiece.
2. Regularly blow through LifeStraw® after drinking to keep the filters clean and to prevent them from clogging.
Does LifeStraw® remove parasites like Cryptosporidium and Giardia?
Yes, LifeStraw
®
effectively removes

Giardia lamblia

and
Cryptosporidium Parvum
.
Does LifeStraw® filter heavy metals like arsenic, iron and fluoride?
No, the present version does not filter any of the heavy metals.
What effect does LifeStraw® have on salt water? Does it make saline water potable?
LifeStraw® does not make saline water potable; however, it still removes the bacteria and viruses from the salty water.
What effect does LifeStraw® have on turbid water?
LifeStraw® does not remove complete turbidity from water; however, it removes the bacteria and parasites as well as undissolved particles down to the finest microns. If you need to consume turbid water, use LifeStraw® to drink only from the surface i.e. the top layer. Excessive intake of turbid water would clog the filters and therefore regular backwashing would be required.
What must one do if LifeStraw® gets blocked?
At regular intervals, it is recommended to do 'backwashing' that can be done by blowing out some air through the LifeStraw®. This will clean the pre-filters of whatever sand, silt and debris that might have got deposited in the textile filters.
What is the shelf life of LifeStraw®?
LifeStraw® can be stored for three years at a maximum temperature of 30 degrees. Storage at a higher temperature will not hamper the working of LifeStraw® but in such a case, the first few millilitres of water consumed will have an initial lower killing effect on the bacteria and viruses.
What happens if LifeStraw® is used beyond 1000 litres or one year?
LifeStraw® has been tested for its

efficacy

beyond 1000 litres and it still retains considerable efficacy on the bacteria and viruses. However, drinking water beyond 1000 litres is not recommended.
Since humans have the natural ability to suck, both adults and children above three years can use LifeStraw®
.
| | |
| --- | --- |
| | |
Contact Us
Let us discuss how we can help your organization.

Call: +44 (0) 207 527 0011
FinSpace - 225-229 Seven Sisters Road, London N4 2DA United Kingdom



Send us an email
Stay Connected:
A4E in Partnership with Business Forum

HBV Enterprise HBV Enterprise in collaboration with Business Forum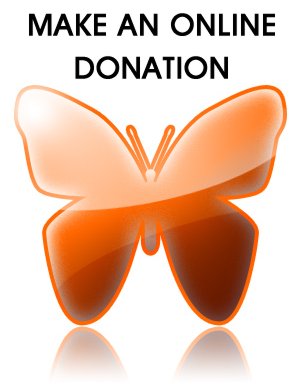 Why Should I donate to FPBF?
Sponsors