HELPING BUSINESS STAY THE COURSE
Finsbury Park Business Forum
The big voice for local businesses in Finsbury Park. The Finsbury Park Business Forum is a one stop-shop for local businesses in the area and surrounding boroughs. The Forum is funded by subscription, Sponsorships, Donations and Grants.
FINSBURY PARK BUSINESS FORUM
By using the Finsbury Park Business Forum website, you are indicating that you have the legal authority to accept the terms and conditions of this Terms of Use statement ("Terms of Use") and you have agreed to be bound by them. The terms and conditions contained in the Terms of Use apply to the contents of this website and all services of Finsbury Park Business Forum made available through this website. Finsbury Park Business Forum may change the terms of the Terms of Use at any time, but all modifications will appear on this web page. As the Terms of Use are subject to change, it is your responsibility to check the Terms of Use for any changes each time you visit the website. If you do not agree to the Terms of Use, please do not use the website. If we decide to change our privacy policy, we will post those changes on our Homepage so our users are always aware of what information we collect, how we use it, and under circumstances, if any, we disclose it. If at any point we decide to use personally identifiable information in a manner different from that stated at the time it was collected, we will notify users by way of an email. Users will have a choice as to whether or not we use their information in this different manner. We will use information in accordance with the privacy policy under which the information was collected. The User acknowledges and accepts that Finsbury Park Business Forum may from time to time alter any aspect of the website, or any of the services or products provided through the website, as it thinks fit and without notice to the User. The User accepts that it will have no claim for breach of contract or otherwise in respect of any such alteration.
The User warrants that in its use of the Web Site it shall:-
a) use the website only for lawful purposes, and in a manner which does not infringe the rights of, or restrict or inhibit the use of the website by any third party;
b) not engage in any conduct which is unlawful, or which may harass or cause distress or inconvenience to any person;
c) without prejudice to the generality of paragraph (b) above, not upload, post, transmit or distribute any material or information in which the User does not own the intellectual property rights, or any material which is in any way unlawful or which is potentially harmful, threatening, abusive, libellous, pornographic or otherwise obscene, or racially or ethnically or otherwise objectionable; and
d) not upload, post, transmit or distribute any material or information which contains a computer virus, or other code, files or programs intended or having for effect to disrupt or otherwise adversely affect the operation of the website or of other Users' computer systems.
e) not exploit the site or any of its contents for any commercial purpose.
The User acknowledges and accepts that computer and telecommunications systems are not fault free and may from time to time require periods of downtime (being periods during which the website is not available to the User) for the purposes of repair, maintenance and upgrading. Accordingly, Finsbury Park Business Forum does not guarantee uninterrupted availability of the website, but it shall make reasonable effort to minimise any periods during which the website is not available. The User accepts that he or she or it shall have no claim for breach of contract or otherwise in respect of any such period of unavailability. Access to the website may be suspended, restricted or terminated at any time. Finsbury Park Business Forum reserves the right to change, modify, substitute or remove without notice any information on the website from time to time.
We reserve the right in our sole discretion to deny users access to our site or any part of our site without notice and to decline to provide the service to any user that is in breach of these terms and conditions.
At our sole discretion we may terminate your access to the website and the services within it immediately and without notice to you. All disclaimers, indemnities and exclusions in this agreement shall survive termination of this Agreement for any reason.
In so far as any goods and/ or services are supplied by us, then they are provided pursuant to our Terms and Conditions for Supply of Goods and Services Through Website.
If any provision of these terms and conditions is held to be unlawful, invalid or unenforceable, that provision shall be deemed severed and the validity and enforceability of the remaining provisions of these terms and conditions shall not be affected. We may modify these terms and conditions at any time by publishing the modified terms and conditions on the website.
Correcting/ updating personal information
If a user's personal identification information changes (such as your postcode), or if a user no longer desires our service, we will endeavour to provide a way to correct, update or remove that user's personal data provided to us. This can usually be done by contacting info@finsburyparkbusinessforum.com
You agree to indemnify and hold harmless each of Finsbury Park Business Forum, its affiliates, officers, directors and employees, from any claim or demand, including reasonable solicitors' fees, made by any third party due to or arising out of your use of this website, the violation of these Terms of Use by you, or the infringement by you of any intellectual property or other right of any person or entity.
These Terms of Use constitute the entire understanding between the parties as to the subject matter hereof, and supersede all prior agreements and understandings. Any legally unenforceable provision of these Terms of Use will, at the election of Finsbury Park Business Forum, be deleted or modified to correct the defect, and the remainder of the terms of these Terms of Use will remain valid and enforceable. The rights of Finsbury Park Business Forum and the User under these Terms and Conditions may be exercised as often as necessary. They are cumulative and not exclusive of either party's rights under the general law, and may be waived only in writing. Delay in exercising or non-exercise of any right is not a waiver of that right.
Terms and conditions for the supply of goods and/or services through a website
1 Our contract
By using or subscribing to our site you enter into a binding contract with us on the following terms and conditions.
2.1 Our site is directed at commercial enterprises in the United Kingdom and abroad
2.2 You represent to us and to all suppliers of goods and services through our site that all purchases made by you through our site will be made for purposes integral to your business and will be within the scope of your authority to conclude contracts on behalf of your business.
3. Exclusions and limitations
3.1 We do not represent or warrant that access to our site, or any part of it will be uninterrupted, reliable or fault free.
3.1.1 We do not represent or warrant to you that our site or any of its contents will be accurate, complete or reliable.
3.1.2 We do not represent or warrant that:
3.1.3 any services (whether or not provided by us) will be provided with due care and skill; or
3.2 any goods (whether or not provided by us) will be of merchantable quality or will be fit for any purpose (even if that purpose has been previously notified to us).

4. To the extent permitted by law, we exclude all liability (whether arising in contract, tort or otherwise and whether or not due to our negligence) which we may otherwise have to you as a result of:
4.1 any technical, factual, textual or typographical inaccuracies, errors or omissions on or relating to our site or any information on our site;
4.2 the unavailability of our site (or any part of it), goods or services;
4.3 any delay in providing, or failure to provide or make available, goods or services or any negligent provision of goods or services;

5 any goods not being of merchantable quality or fit for their intended purpose; or
5.1 any misrepresentation on or relating to our site, the goods or the services (other than a fraudulent misrepresentation made by us or on our behalf).
5.2 You agree that we shall have no liability for indirect or consequential losses, loss of data, income or profits or damages for loss of or damage to property.
5.2.1 You agree that each of these limitations is reasonable having regard to the nature of our site and in particular given that when you purchase information, goods or services through out site you will enter into a separate contract with the supplier in each case.
5.2.2 None of the exclusions or limitations in this clause 4 shall exclude or restrict our liability for death or personal injury caused by our negligence.
5.2.3 None of the above exclusions shall affect any statutory rights which are not capable of being excluded. However, in such case our obligation, where permitted by law, will be limited to the re-supply of our site, good or service to you.
Each of the above exclusions or limitations shall be construed as a separate, and severable, provision of these terms and conditions
We must receive payment of the whole of the price for any goods and/or services that you order before your order can be accepted. Once payment has been received by us we will confirm that your order has been accepted by sending an email to you at the email address you provide in your order form. Our acceptance of your order brings into existence a legally binding contract between us.

2 Price
2.1 The prices payable for goods and/or services that you order are as set out in our website.
2.2 [You will be required to pay extra for payment processing through paypal and it might not be possible for us to deliver to some locations.
3 Right for you to cancel your contract
3.1 You may cancel your contract with us for the goods and/or services you order at any time up to the end of the seventh working day from the date you receive the ordered goods and/or services. You do not need to give us any reason for cancelling your contract nor will you have to pay any penalty.
3.2 To cancel your contract you must notify us in writing.
3.4 If you have received any servives before you cancel your contract then [unless, under clause 3.2, you do not have a right to cancel]. e amount to be re-credited to you.

4 Events beyond our control
We shall have no liability to you for any failure to deliver goods and/or services you have ordered or any delay in doing so or for any damage or defect to goods and/or services delivered that is caused by any event or circumstance beyond our reasonable control including, without limitation, strikes, lock-outs and other industrial disputes, breakdown of systems or network access, flood, fire, explosion or accident.
5 Links to other sites
Certain links, including hypertext links, in our site will take you outside our site. Links are provided for your convenience and inclusion of any link does not imply endorsement or approval by us of the linked site, its operator or its content. We are not responsible for the content of any website outside our site.
6 Invalidity
If any part of these terms and conditions is unenforceable (including any provision in which we exclude our liability to you) the enforceability of any other part of these conditions will not be affected.

7 Privacy
You acknowledge and agree to be bound by the terms of our privacy policy.

8 Third party rights
Except for our affiliates, directors, employees or representatives, a person who is not a party to this agreement has no right under the UK Contracts (Rights of Third Parties) Act 1999 to enforce any term of this agreement but this does not affect any right or remedy of a third party that exists or is available apart from that Act.
The contract between us shall be governed by and interpreted in accordance with English law and the English courts shall have jurisdiction to resolve any disputes between us.

10 Entire agreement
These terms and conditions, together with our current website prices, delivery details, contact details and privacy policy, set out the whole of our agreement relating to the supply of the goods and/or services to you by us. Nothing said by any sales person on our behalf should be understood as a variation of these terms and conditions or as an authorised representation about the nature or quality of any goods and/or services offered for sale by us. Save for fraud or fraudulent misrepresentation, we shall have no liability for any such representation being untrue or misleading.

We reserve the right at any time without notice to revise the content of our site (including the services offered by us) and these terms and conditions. Any changes to these terms and conditions will be posted on our site and by continuing to use our site following any such change you will signify that you agree to be bound by the revised terms and conditions of use.

12 Copyright
All rights in the design, text, graphics and other material on our site and the selection or arrangement thereof are the copyright of us or other third parties. Permission is granted to electronically copy and print in hard copy portions of our site solely in connection with the acquisition of goods or services through our site. Any other use of materials on our site (including reproduction for purposes other than those noted above and alteration, modification, distribution, or republication) without our prior written permission is strictly prohibited.
You hereby grant to us a perpetual royalty-free, irrevocable licence to copy, issue copies, communicate to the public, make publicly available and include in a cable programme service (either in whole or in part or in a modified or edited form) any material you up-load or post to our site (whether to a chat room, bulletin board or otherwise). You acknowledge and agree that such material is not up-loaded or posted subject to any obligation of confidence.
We reserve the right in our sole discretion to deny users access to our site or any part of our site without notice and to decline to provide the service to any user that is in breach of these terms and conditions of us
Contact Us
Let us discuss how we can help your organization.

Call: +44 (0) 207 527 0011
FinSpace - 225-229 Seven Sisters Road, London N4 2DA United Kingdom



Send us an email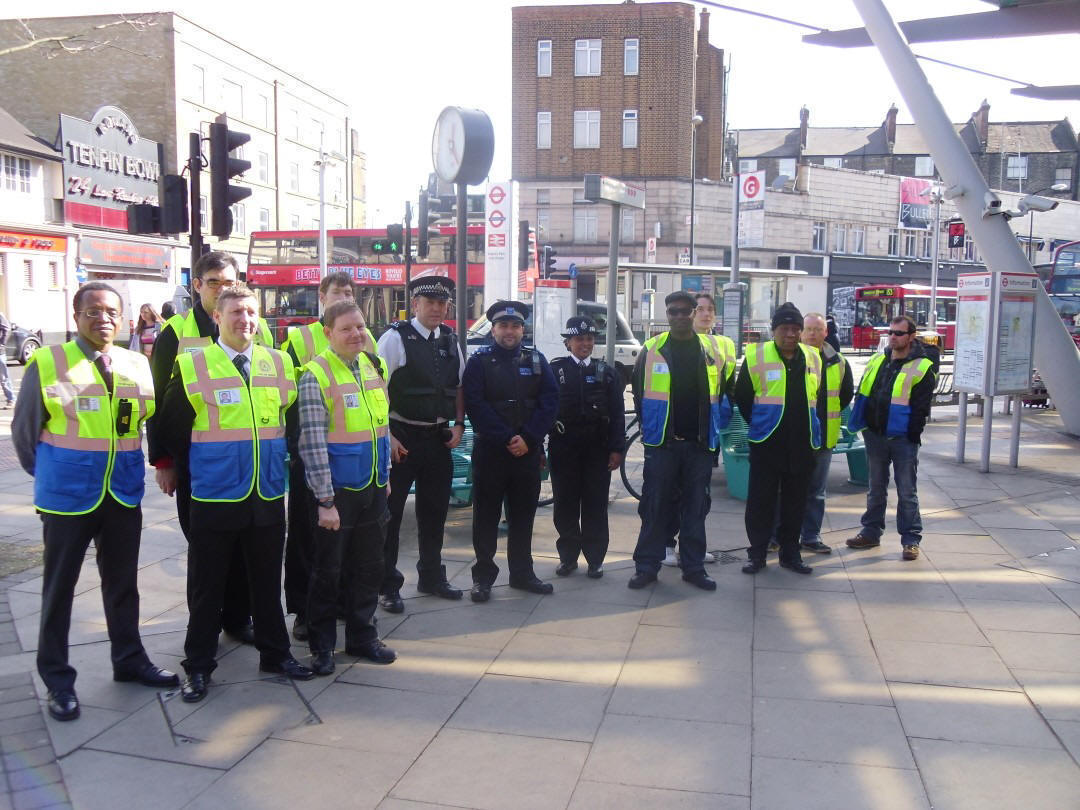 Stay Connected:
A4E in Partnership with Business Forum

HBV Enterprise HBV Enterprise in collaboration with Business Forum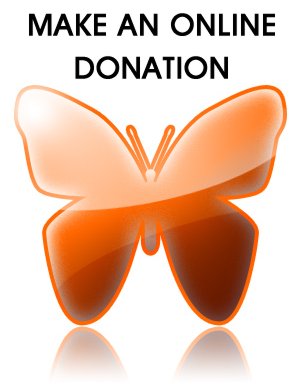 Sponsors